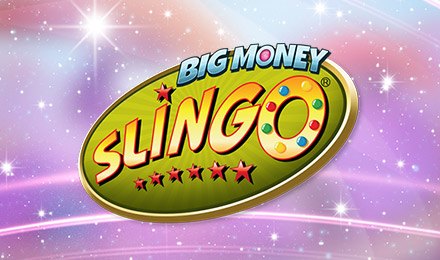 Big Money Slingo
It's not possible to ignore the amazing development of online games, thus developers are in the lookout for those trends.
play now
Big Money Slingo, in particular, epitomizes what a hybrid of bingo and slots should be. And if you are a fan of either game – or both – then there is no doubt that you are going to love giving this slingo game a try. Unlike other online slingo games, this innovative version comes with a handful of winning possibilities.
Big Money Slingo is really innovative in the sense that it provides players with a unique gaming experience. This slingo game comes with enticing graphics and themes. For instance, it offers a medieval setting that consists of a tower and a guard.
The key to winning this game is matching the numbers on the reels with the ones on the grid. Well, without further ado, it is time to learn everything you need to know through this Big Money Slingo review.
How to play Big Money Slingo?
Not only is this game user-friendly, but it is also pretty straightforward. All you need to do is select the bet you want, place it, and just start spinning. Technically, you are to select your lucky location based on the six bet amounts that you can choose from on Big Money Slingo. These locations are namely, Golden Fields, Jokers Hamlet, Cove, Royal Forest, Diamond Peak, Smugglers, and Lucky Gulch.
The bet amounts related to the aforementioned locations are 50p, £1, £2, £3, £5, with £10 being the maximum. As you select slingo login and/or select lucky location according to your preference, the amount of the stake automatically gets deducted from your current balance; hence, Big Money Slingo starts.
Interestingly, there is another great advantage to playing Big Money Slingo when compared to other slingo games. It is the fact that the game can suit most players' budget, and it is nearly perfect. As mentioned above, the minimum bet amount you need to start with is at 50p and it can be increased to about £10 per play. The amount you can wager during each round, obviously, directly impacts the top prize. So, in a sense, the only way for you to win the big prize is to wager at least £10 per play.
Special Symbols
Big Money Slingo also comes with slingo bonus and special symbols. For starters, there is the Joker Wild.
Wild –this is the wild symbol that you can take a chance on in the game. It helps you complete a line and, at the same time, get the payout for the said line. Interestingly, it is possible for you to land at least four Joker symbols on your slingo login ticket.
Free Spinsthis is the second symbol or feature on Big Money Slingo. Depending on your bets, you get to have at least six spins in order to fill a winning line. The maximum free spins you can get is three, but they are randomly awarded on any of your regular spins.